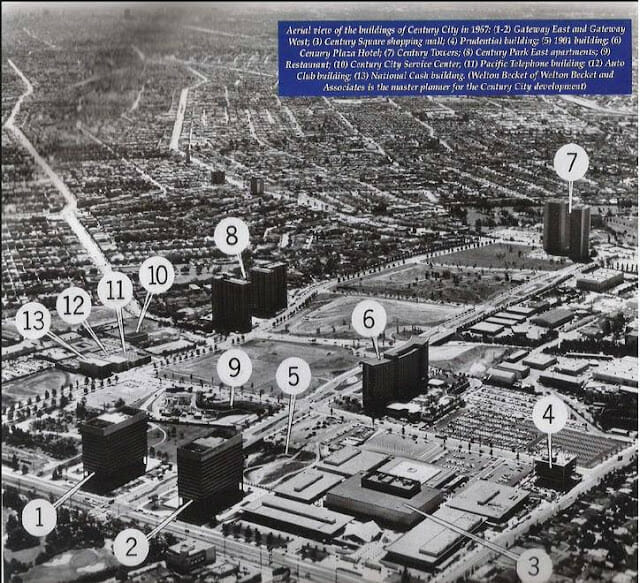 Development of Century City
The earliest names in Century City's history that pop up happen to be silent film star Tom Mix, one of the greatest cowboy stars of his time, and his producer, William Fox, owner of The Fox Studio Corporation. Both men were vital players in the acquisition of the area known as Century City.
In 1925, Mix sold his private ranch to William Fox, who dreamed of expanding his studio from its cramped quarters in both Hollywood and Glendale to the undeveloped Western part of Los Angeles. In exchange for his personal ranch, Mix was given considerable acreage in Arizona as part of the deal. However, neither William Fox nor Tom Mix would live to see the creation of Century City.
The introduction of television to the consumer market in 1948 dealt a slow, painful blow to all the major studios. By 1950, studios had already lost a sizable share of its audience to the new home entertainment medium.
At this time, Warner Bros., Paramount and Universal were selling their ranches to stay alive. To save the Twentieth Century Fox Studio from financial crisis, Edmond Herrscher was hired as Director of Property Development to examine its real estate holdings. Herrscher saw the possibility of selling parts of the back lot for business and commercial development, which he named Century City.
Welton Becket and Associates, one of Southern California's leading architectural firms, was hired to submit in March of 1958 a financial analysis of Century City for possible self-development. As financial disaster loomed over Twentieth Century Fox, New York developer William Zeckendorf stepped to the plate and on March 25, 1959, paid $5 million for a six month option. Once the option went into effect, Zeckendorf turned around and unsuccessfully tried to raise the purchase price to $56 million, describing the property as "an oasis in the midst of a great city." On August 1, 1960, Zeckendorf signed an agreement to purchase the Fox property and develop Century City while leasing back 75 acres called the "studio portion" to Twentieth Century Fox.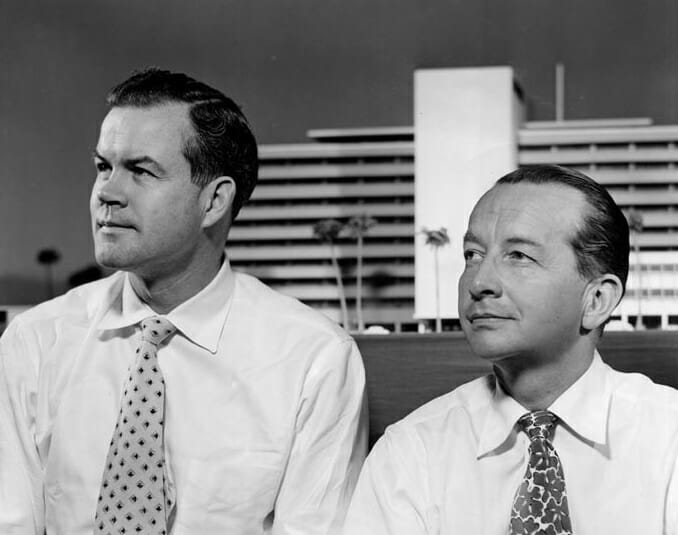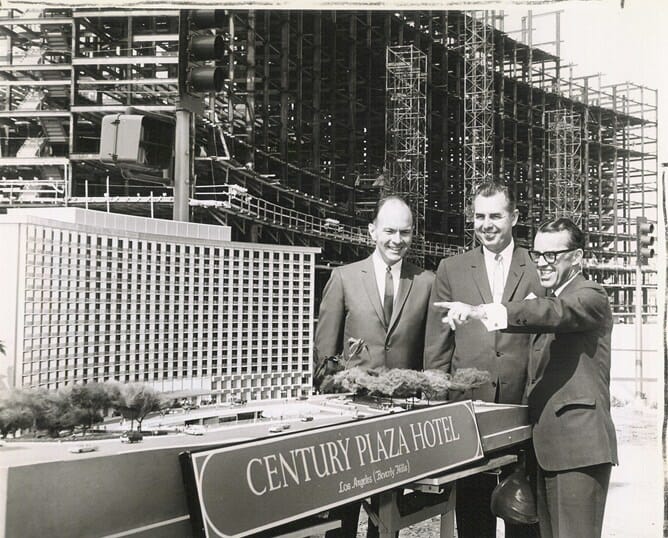 Alcoa's Real Estate Executive Vice-President Leon Hickman dreamed of creating a "glimmering" Alcoa showpiece, demonstrating how aluminum could be used as a viable construction material in high-rise buildings. To achieve this, Century City, Inc. retained Welton Becket to oversee his Master Plan, which TIME magazine would later describe as a "modern Acropolis." Becket envisioned "super-blocks" of carefully arranged and tastefully designed office, retail and residential structures. To help Beckett realize his dream, he solicited the help of world-renown architects to design the look and feel of Century City: Minoru Yamasaki, Charles Luckman, I.M. Pei, Skidmore, Owings and Merrill and Albert C. Martin Associates. However, Becket did much of the designing himself.
Becket's Master Plan consisted of the careful allotment of land use, allowing 75 acres for residential development and 85 acres for business. The remaining 20 acres were devoted to streets and boulevards.Becket's fingerprints were everywhere, including the two water fountains constructed along Avenue of the Stars, the Automobile Club of Southern California's office building and a joint venture with I.M. Pei in designing The Century Tower Apartments, Century City's first major residential project.
Over the past 50 years, Century City has transformed into a vibrant city with culture, shopping, and businesses making it a destination stop within Los Angeles. More recently, CNN Money ranked 90067 as the 7th richest zip code in the country. Century City remains a link to the movie industry and old Hollywood. Famous films such as Die Hard and Planet of the Apes have used this city as their backdrop, and with Twentieth Century Fox's studios headquartered here, and other production companies, movies and television programs continue to be made in this dynamic community.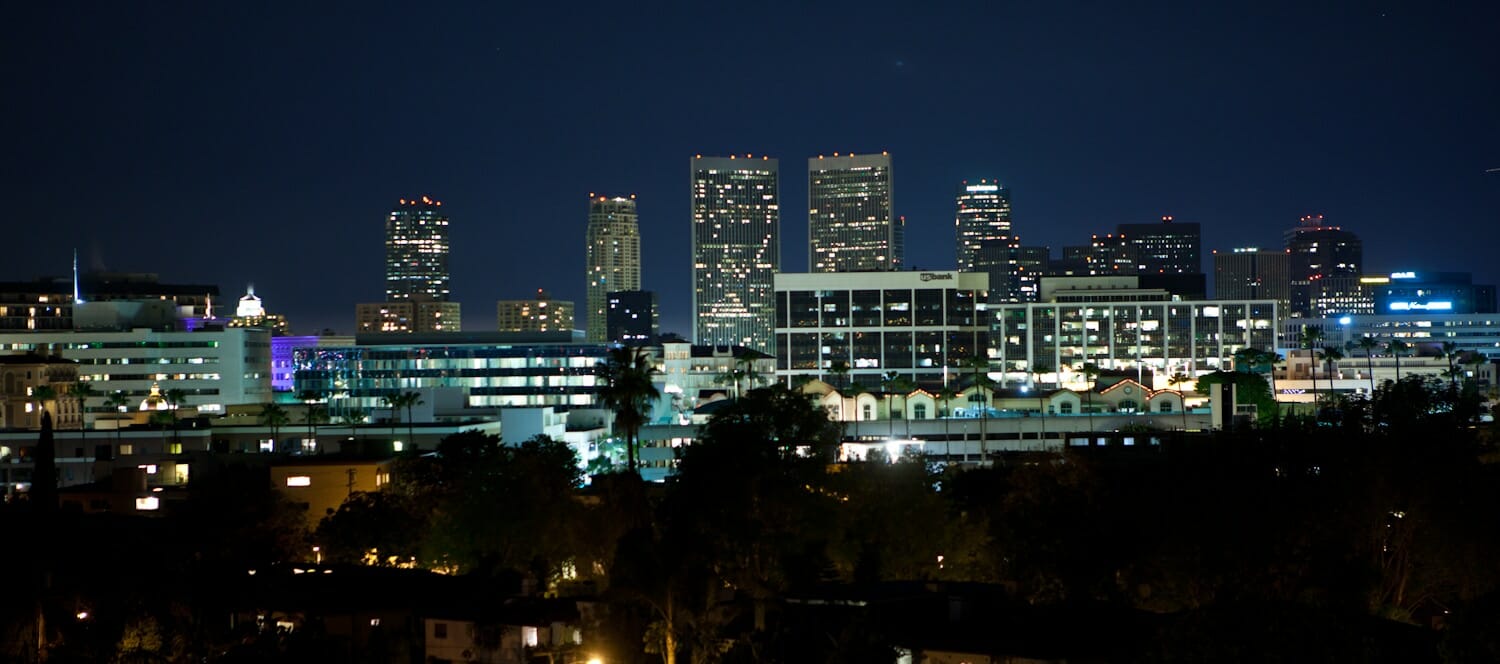 Be sure to check out this archived footage of a documentary on Century City that aired on KTLA in 1965: